When:
June 15, 2022 @ 7:01 PM – 8:01 PM
America/Denver Timezone
2022-06-15T19:01:00-06:00
2022-06-15T20:01:00-06:00
FREE Mindfulness Journal and SWAG, Fun-filled Workshops, Panels, and Real Women 40+ convos. Plus, DIY Self+Care At-Home Kit Making.
About this event
Hey, Female Founders and Career Women over 40… it's YOU-Time and with your middlescent sisters!
So, ditch the yoga, green juice, and face goop – okay, not really that stuff works too but as the journal, I am f*cking radiant by D.A. Sarac, the author puts it, the new self-care is all about taking care of yourself in whatever way you need to feel good. Whatever your paycheck, lifestyle, location, or race–your self-care cultivation belongs to YOU, sister.
What's included with your "Me Time" Self + Care Camp your $89 ticket? Lots, girlfriend! LOTS!
5 working sessions and panel discussions with AH-MA-ZING women just like you who've been there and done that after 40
FREE Mindfulness Journal by Corrine Sweet (of Random House)
Actionable tips, tools, and more like a Summer Live Life List (not a bucket list!)
FREE Biometrics health screenings by Inner City Health Care (blood, glucose, BMI) including QuickVue At-Home OTC Covid-19 Test– Common name Rapid Test
Lite morning bites, coffee, and tea
FREE Swag for your own Self + Care Kit
Beautiful location in Lone Tree (have you seen what libraries look like these days?!)
Plus! Get your Self + Care toolkit ready at the event! We're giving you more than a few goodies to put in your At-Home Self Care Kit.
It's a freaking jam-packed day of real-life conversations, experiential workshops, and a panel discussion by and for women at 40 & 50+ that will inspire you to take action or continue on your selfish, cultivating care for the VIP in you.
On the 5-Part Agenda:
Community and Connection Group Talk and Discussion: Life and Career as Modern 40 and 50+ Women | Panel: Kami Guildner, Michelle Vos, Lupe Hirt, Verona Matthews, and Jess Bonasso
Working Session: Enneagramming… How to STOP Self-Sabotage Using Your Enneagram Blueprint (we'll send you the test in advance!) | Jess Bonasso
Working Session: 8 Key Work, Life Categories to Audit, Assess and Take Action On, Sister| Lupe Hirt
Working Session: Your Self Care Plan at Work: Upping Your Mental Game to Keep it Going, Sister | Michelle Vos
Self+Care Toolkit Making: We're ending it all by creating your very own, Self-Care At-Home Toolkit. We've asked you to bring a few items AND we're giving you more than a few to add to your VIP kit to keep YOU at the forefront of your own caregiving journey. By the way, we have your baskets to put your goodies into! Led by Barbara Brooks, SecondActwomen
What to bring:
Journal, sketchbook, or book; empty jar, memories or kudos from others
Brown bag lunch and water bottle
Focus. Focus on YOU!
Treats for the day
* Topics are subject to change.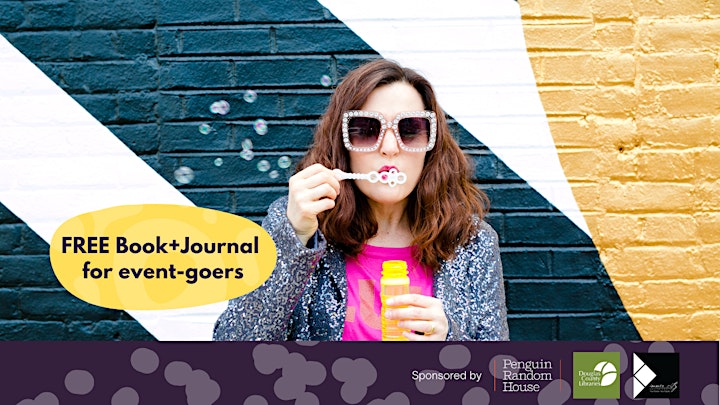 Join Barbara Brooks, 55, and Guadalupe Hirt, 48, co-founders of SecondActWomen, and our partners at Douglas County Library and Random House Group to uncover the "real" action steps needed to support yourself in becoming the woman you know you can BE – or boost where you're at today. A good bubble bath can create space and connection to yourself, but what you think, feel and believe will make the actual difference.
Founded in 2018 in Denver, Colo. by Barbara Brooks (55) and Guadalupe Hirt (48), SecondActWomen spurs the businesses, encore careers, and lives of women 40 & 50+. The pro-age membership community delivers professional and personal development events, programs, tools, and connections centered on work, life, and money to move dynamic women 40 & 50+ forward in middlescence.
Check us out at secondactwomen.com and at @secondactwomen on socials.
"Incorporating self-care every day helps to serve as an armor to protect the energy that we need to survive and thrive." – Dr. Maria Baratta, Ph.D., LCS